If only Shatter Me were a movie.

Haven't read or heard of the book yet? Here's a taste: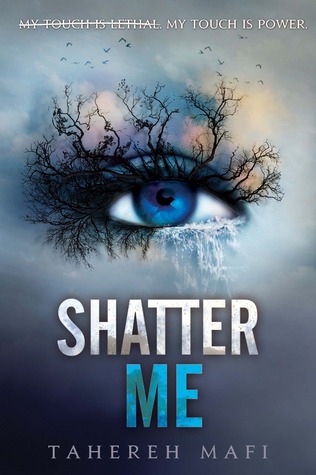 Juliette hasn't touched anyone in exactly 264 days.

The last time she did, it was an accident, but The Reestablishment locked her up for murder. No one knows why Juliette's touch is fatal. As long as she doesn't hurt anyone else, no one really cares. The world is too busy crumbling to pieces to pay attention to a 17-year-old girl. Diseases are destroying the population, food is hard to find, birds don't fly anymore, and the clouds are the wrong color.

The Reestablishment said their way was the only way to fix things, so they threw Juliette in a cell. Now so many people are dead that the survivors are whispering war – and The Reestablishment has changed its mind. Maybe Juliette is more than a tortured soul stuffed into a poisonous body. Maybe she's exactly what they need right now.

Juliette has to make a choice: Be a weapon. Or be a warrior.
There is quite literally nothing that I don't like about the Shatter Me trilogy. In fact, I think it's the only YA dystopian series that has ever left me satisfied with the ending.
Shatter Me would fit right in with the common trend of a future/altered Earth fallen into chaos that has pervaded Hollywood lately. As always, casting would be incredibly important, as would setting/filming locations. However, I think if this series ever got past the optioning stages (I believe it already has been picked up by a studio), those issues could easily be ironed out. The bigger question I'd have is how they would incorporate the run-ons and strikethroughs that exist in protagonist Juliette's thought process.
Aside from that though, I imagine Shatter Me could do extremely well on the big screen by drawing in both fans of the books and other curious moviegoers of all ages. It's heavy on the action and suspense, but still includes just enough romance and eye candy to make you swoon (Warner, anybody?).
And there you have it! Feel free to comment on my choice down below. :)